I'm a dedicated fan and buyer of many brand products, but these made the list of my favorite new-to-me items that I tried and loved in 2021. I love a good list (see the Moleskine journals below) and enthusiastically sharing my great buys to anyone who will listen.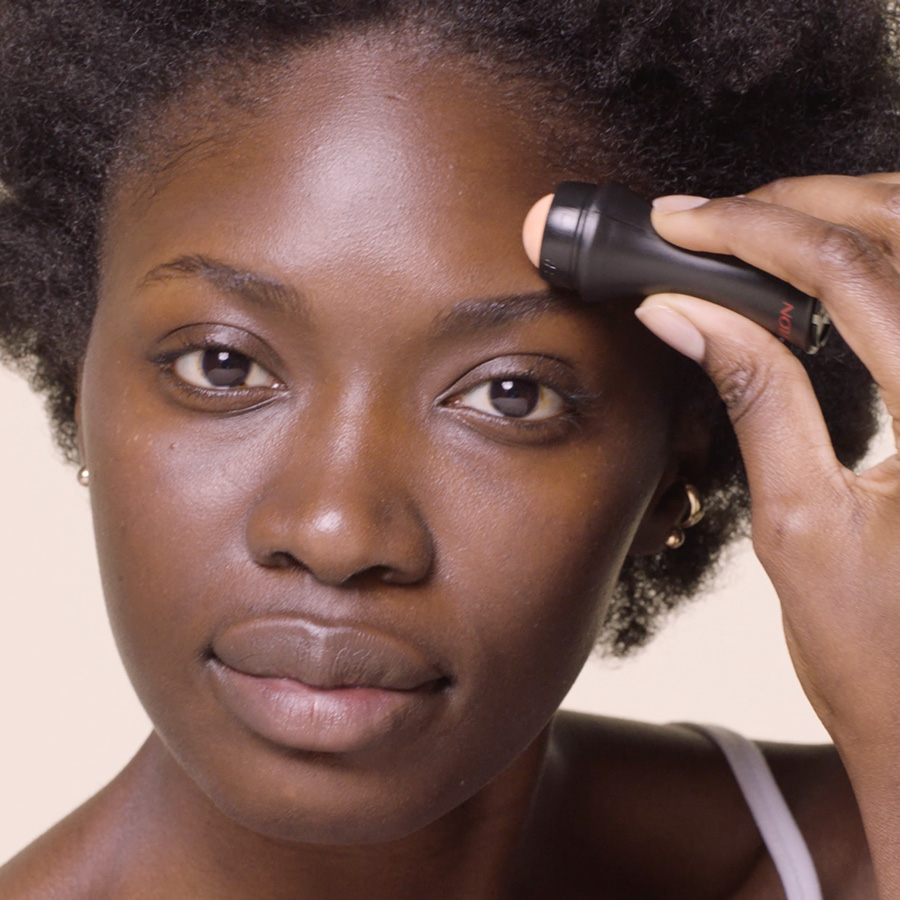 Clothing
Aerie Boyfriend T-Shirts (Link)
I haven't shopped at American Eagle since I was in high school, before Aerie even existed. But when an influencer posted an Aerie haul video and modeled this tee, I had to have one (consider me influenced). My favorite style is 'distressed' because it feels perfectly worn in and soft, with just enough distressing to give it the appearance of being your favorite old shirt. There's also a 'destroyed' style, but the holes and fraying make them a little too, well, destroyed for me. I have the distressed style in olive, burnt orange, dark gray, and forest green and wear them all. the. time.

Soma Enbliss Soft Stretch Boyshort (Link)
Underwear are one of the things I loathe buying, probably because I'm super picky about them. I need them to be full coverage, hit at/just below my belly button, and have actual stretch – as in not just the fabric, but the hems too. A fellow curvy gal on Instagram mentioned a different style of Soma underwear, so I started looking at their selection and these sounded perfect, but I remained skeptical until they arrived. The verdict: I now own many, many pairs of these and have tossed all my old undies. They're a little pricey, but Soma runs decent sales throughout the year so I buy a couple whenever this style is included.
Creative
Johanna Basford coloring books (Link)
Like my American Eagle shopping days, it's been awhile since I last colored. Like maybe 25 years. Johanna Basford's books really caught my eye though. The tiny details, the beautiful scenes, the perfect paper thickness, the shiny foil accents on the covers…my brain said 'gimmee!' and give it I did. I own nearly all the coloring books she has produced and have a number from other creators. My primary zone out and decompress activity this year was coloring while watching tv. It allowed me to detach from life for a bit and fill in beautiful pages of whimsical drawings. I now mention coloring and Johanna's books any time someone asks about new hobbies or coping mechanisms. I also just discovered her website, which has courses, videos, and a blog, in addition to all of her products.

Moleskine Cahier Journals (Link) and Volant Journals (Link)
I sporadically journaled this year, but I'm a dedicated list maker and can never have too many notebooks. I've previously stuck with spiral bound because of the flexibility, but these Moleskine journals are flexible and have tear-out pages (great for my inner perfectionist). I actually found a large stack of them at a thrift store once, bound with a rubber band and a $2.99 sticker. I quickly snatched them off the shelf like someone else was was eyeing them (they were not). Score!

Uni-ball Signo 207 0.7mm Gel Pen (Link) and Foray StyleMark Felt Tip 0.5mm Pen (Link)
If you journal or make lists like your life depends on it, you need a good pen, right? Pen choice is very personal (do NOT give me a ballpoint pen), but these are my two favorites. I prefer the Signo's 0.7mm thickness, but the Foray's felt tip is *chef's kiss*. So naturally I just use them both.
Personal Care
Maybelline Total Temptation Eyebrow Definer Pencil (Link)
I have very light, fine eyebrows that I've over-plucked for most of my life so they need a little help when I want it look like I actually have eyebrows. When my beloved Ulta brow powder duo was discontinued/replaced, I started the task of finding a replacement. I tried a lot of duds before finding this pencil. The powder vs. pencil camps are pretty segregated, but this pencil feels better than others I've tried. It's nicely pigmented and buildable and it stays put.
Note: I can't find this product on Maybelline's U.S. website and it's out of stock on Target.com, so I'm linking to Amazon and buying a handful just in case it's been discontinued too. 😓

Revlon Oil-Absorbing Volcanic Face Roller (Link)
This handy tool went viral on TikTok this year, but I'm proud to say I discovered it before the craze. I have an oily t-zone and this roller helps me not look like I've spent the last hour working up a sweat. It's like magic – roll it over your oily areas and poof! All gone. The best part is you can take the roller out, clean it with soap and water, and reuse. We love a sustainable beauty product!

Gold Bond Ultimate Healing Hand Cream (Link)
Unlike my t-zone, my hands are usually so dry they're painful, especially in winter months. This is a new holy grail product for me. It's thick (hence 'cream'), but absorbs very well AND lasts through 1-2 hand washings. I already washed my hands a lot, but during COVID times it's even more frequent and this stuff staying put feels like a miracle. I buy the small 3 oz bottles and have them tucked in various places like my bedside table, coffee table, and car. Gold Bond may not be a sexy brand (it always makes me think of grandpas), but this hand cream is the GOAT.

Honeypot Menstrual Cup, Refreshing Panty Spray, and Feminine Wipes (Link)
Yep, I'm adding period products to my favorites list. I'm an Ambassador for The Pad Project and believe in normalizing periods because people with vaginas usually menstruate. It's not taboo, it's not embarrassing, it's not something I'll keep quiet about. Stepping off my soapbox, this was the year I discovered Honeypot, a Black-owned company making cruelty-free period products from natural ingredients. It was also the year I said buh-bye to tampons and hello to a menstrual cup. It took me 2-ish periods to get the hang of it, but I'm so glad I kept trying. I also love Honeypot's refreshing panty spray and feminine wipes. You can shop on their website, but they're also now in stores like Target.
Curly Hair Care
Aussie Miracle Moist Shampoo, 3 Minute Miracle Curls Conditioner, and Instant Freeze Hair Gel (Link)
I have coarse, thick, curly hair and lots of it. I'm a 3a on the curl chart and very prone to frizz. I got my first DevaCut this year and was amazed at the difference it made. I started trying out different curly hair products and have a shelf full of them to show for it. From $ to $$$, I found I really loved Aussie brand cleansers and gel the best! The Miracle Moist shampoo helps my hair not feel like a haystack and the 3 Minute curl conditioner actually works. If I want a little more definition and hold I use the Instant Freeze gel as my hair begins to dry and show its curl pattern.

Curls Blueberry Reparative Hair Mask (Link)
This mask smells amazing and protects hair against breakage. I wear mine up in a messy bun or ponytail 95% of the time, which can lead to less than ideal conditions. I've trained my hair to only be washed once a week and use this mask every other wash.

Carol's Daughter Black Vanilla Moisture and Shine Combing Creme (Link)
Like the above hair mask, I typically use this every other wash, depending on how dull my hair looks. The coarseness can make it look drier than it really is and this creme helps bring back some shine and moisture post-wash. It also helps detangle, so put this in while my hair is still damp, use my Denman brush, and let it do its thing.